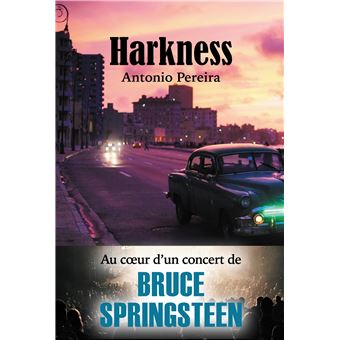 Ce 11 juillet 2016, John Harkness n'imagine pas où il a mis les pieds. De passage à Paris, cet Écossais pense avoir pris place dans une salle de cinéma. Quand une vague de chansons déferle sur lui, le ramenant quarante ans en arrière... de Glasgow aux Highlands.

Un « rock-movie » effréné qui nous embarque dans une course-poursuite avec son passé, jusqu'à la collision frontale avec ses convictions et la vérité. Comment a-t-il pu oublier cette nuit-là ?




Reçu mais pas encore lu.....


***************************************************************
"I just wanna say to the E Street Band: stay strong, remain emotionally open, stand together, and know that your millions of fans love you, and will always be grateful for what you've given us, whatever the future holds. I love you". SCOTT KEMPNER.