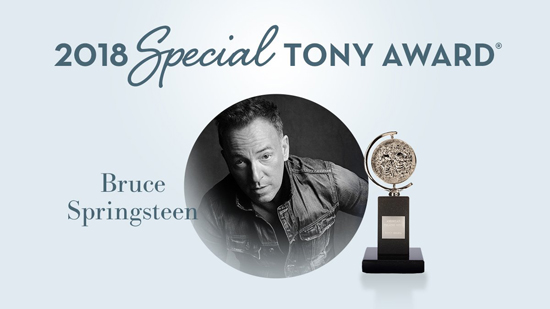 HREE DOWN, ONE TO GO


Bruce Springsteen will move one step closer to EGOT status next month, when he'll be presented with a Special Tony Award "for his ongoing engagement 

Springsteen on Broadway

, a once-in-a-lifetime theatregoing experience for the Broadway stage, allowing fans an intimate look at a music idol."
Jay Lustig notes: "According to Tony rules, the Special Tony honors 'a live theatrical event that… does not fit into any other category of Tony Award to be awarded for the current season.' This is the category where Lena Horne got a Tony for 1981/1982

The Lady and Her Music;

where Judy Garland was honored for her enthusiastically received shows at the Palace Theatre in 1951; and where, more recently, non-traditional Broadway fare such as

Dame Edna: The Royal Tour,

Sarah Jones'

Bridge and Tunnel

and

Russell Simmons' Def Poetry Jam on Broadway

has been honored."
The American Theatre Wing's 72nd Annual Tony Awards ceremony on Sunday, June 10 — which also happens to be a night

Springsteen on Broadway

is dark — will be braodcast live from Radio City Music Hall at 8pm on CBS.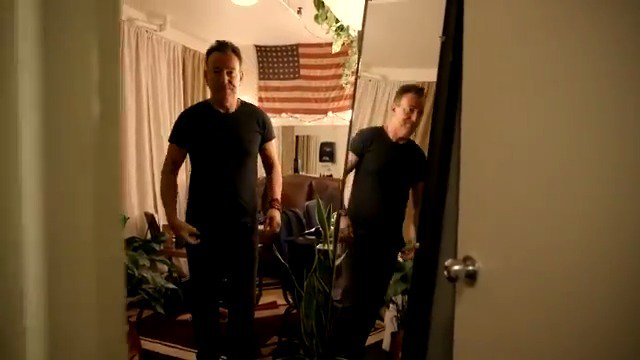 Petite vidéo de Bruce backstage avec en audio la fin de THUNDER ROAD:

https://twitter.com/twitter/statuses/991390815237779457
***************************************************************
"I just wanna say to the E Street Band: stay strong, remain emotionally open, stand together, and know that your millions of fans love you, and will always be grateful for what you've given us, whatever the future holds. I love you". SCOTT KEMPNER.